Violent Offences & Assault Lawyers Sydney
Get the representation you need with a leading common assault or aggravated assault lawyer in Sydney.
At Green & Associates, we're in your corner.
We're the leading assault lawyers Sydney locals trust for a fair outcome. Our expert team have successfully defended charges, negotiated plea deals and avoided convictions for a range of common and aggravated assaults. Whether you're defending assault charges or negotiating a fair plea deal, we're committed to getting the result you deserve.
Our criminal lawyers understand how stressful, time-consuming and overwhelming the legal process can be. We work hard to help all our clients navigate the system while achieving the best possible outcome. We'll support you every step of the way with expert advice based on our team's combined experience of over 40 years. Whatever your situation, our team will handle your case with discretion, and provide transparency and open communication to keep the process running smoothly.
With a 97% success rate across over 1,500 cases, you can rely on a common assault or aggravated assault lawyer from our team for the best result on your case.
If you need support for your common assault or aggravated assault case, don't wait — Contact us today and arrange a consultation with a Green & Associates assault lawyer in Sydney. We're here to help.
Green & Associates Solicitors Experience and Success 
Client Charged with Assault and Weapon Possession
In a challenging case that had serious implications for our client, we successfully secured a favorable outcome. Our client was charged with assaulting a police officer, an offense that carries significant penalties, particularly when it results in actual bodily harm. Additionally, the client was also found in possession of a prohibited weapon, a situation that compounded the gravity of the charges.
Our client was in custody and faced the possibility of a lengthy prison sentence. Through diligent legal work and skilled negotiation, we were able to achieve an excellent result. We persuaded the court to sentence our client to a Community Correction Order for 12 months for the assault charge. This outcome allowed our client to avoid incarceration while still receiving appropriate consequences for their actions.
Moreover, we were able to secure a non-conviction for the weapon possession charge. This non-conviction outcome is particularly significant, as it means that our client's record remains unblemished by a criminal conviction, which could have severely limited their future prospects and opportunities.
Client Charged with Affray in Kings Cross
Our client faced a serious charge of affray following a brawl in Kings Cross. Affray is a significant charge that can result in severe penalties, including imprisonment. The situation was further complicated by the high-profile nature of the incident, which attracted significant public attention and scrutiny.
Leveraging our legal expertise, we skillfully negotiated with the prosecution to have the charge of affray withdrawn. This was a crucial success, as it meant that our client was no longer at risk of being convicted for a serious criminal offense. Instead, our client was sentenced to a Conditional Release Order for two years, without a conviction.
The Conditional Release Order allowed our client to avoid a criminal record while still receiving appropriate consequences for their involvement in the brawl. This result ensured that our client could move forward in life without the lasting stigma of a criminal conviction, which could have otherwise had detrimental consequences for their future.
Client Charged with Affray – Charges Dropped
In a challenging case involving a client charged with affray, we were presented with a unique set of circumstances. CCTV footage clearly showed that our client was defending a friend who was being set upon by a group of individuals. Despite our client's noble intentions to protect their friend, they found themselves facing serious criminal charges.
Through comprehensive legal representation and persuasive arguments, we successfully convinced the authorities to drop the charges against our client. This was a significant victory, as it not only spared our client from the legal consequences of an affray conviction but also affirmed the principle of self-defence and coming to the aid of a friend in times of trouble. Our client's exoneration in this case was a testament to our dedication and advocacy on their behalf. It ensured that they were not burdened with a criminal record or the potential penalties associated with an affray charge, allowing them to continue their life without the stain of a wrongful accusation.
In addition to the above, our defence lawyers have had multiple acquittals in different matters of assault Police charges owing to self-defence, Police impropriety and illegally obtained evidence;

Our solicitors have had choke and grievous bodily harm charges thrown out even with video footage and blow-up stills in Police brief capturing event;

Our solicitors had a client released from prison after 12 months after assaulting rival gang member with a firearm with a prior record of doing so and previous time served for drugs offences
At Green & Associates Solicitors, we act for a wide range of matters. We provide in-house advice to sole traders and companies on a range of matters, including:
employment-law issues (i.e. enforcing or dispute a restraint of trade clause for previous or new employees);

compliance and regulatory issues (i.e. licencing and underquoting breaches)

all types of commercial matters (i.e. drafting shareholder agreements).
Contact us (02) 8080 7585 if you require support with any commercial matters or legal advice.
The assault lawyer Sydney locals turn to for a fair result
At
Green & Associates
, our expert
criminal lawyers
are here for you. Whether you're defending falsified assault charges,
appealing against a sentence
or trying to avoid a conviction, we'll provide you with expert advice, dedicated support and upfront, transparent fees for your case.
We've established a reputation for excellence in Sydney and have built strong relationships with some of the region's best criminal barristers. Backed by our exceptional knowledge and experience, our common assault and aggravated assault lawyers explore every avenue to get our clients the fairest result.
Our common assault lawyers aren't just experts — we go out of our way to cut through the confusion with strategic, pragmatic approaches tailored to each case. We support our clients with open, clear and honest communication throughout the process.
We've worked across a broad spectrum of cases including common assault charges, complex aggravated assault charges and matters in the High Court. With our experience, drive and determination, Green & Associates will get the best outcome for your case.
Our fees are always transparent. We give all our clients accurate upfront costs for our services — that means no hidden costs or added fees. Plus, we give our clients a 10% discount on fees paid within seven days.
We cut through confusion. Navigating assault charges is a tricky process. Our team will reduce stress and keep you in the loop with clear, open and honest communication.
We get results. With a 97% success rate across more than 1,500 cases, our assault lawyers in Sydney will get a fair result for your case.
We We want what's best for our clients.. At Green & Associates, we believe everyone deserves a fair chance. Our dedicated team will take the time to fully understand your situation and deliver discrete, compassionate and transparent services, no matter the case.
Take a look at our main service areas below:
We also service a range of surrounding areas in Central Sydney. Visit our full list of service areas or get in touch for more information.
Contact our team today for a free consultation with Green & Associates, the expert assault lawyer Sydney locals deserve
Understanding assault charges in NSW
If you or someone you know is facing common or aggravated assault charges, it's important to understand the fundamentals behind each charge.
Common and aggravated assault charges are governed under the Crimes Act 1900 in New South Wales. Common assaults fall under section 61 and are generally dealt with by local courts. However, prosecutions can elect to handle common assaults in District Court in more extreme cases.
Common assault encompasses a broad range of offences and is considered the least severe form of assault. This charge refers to incidents in which a victim was subjected to immediate unlawful physical force or was in fear of being subjected to immediate unlawful physical force without their consent. This applies whether the accused committed the act intentionally or by acting recklessly and also applies to cases where no physical force occurred.
In general terms, common assault applies to violent incidents resulting in minor injuries but also includes verbal threats, battery and reckless behaviour.
Aggravated assault in NSW
Any planning or premeditation behind the assault.
If the assault was intentional or caused by the recklessness of the offender.
If the accused was provoked by the victim.
The extent of violence used and injuries caused.
If you're facing charges or seeking legal representation, contact an experienced aggravated assault and common assault lawyer today from Green & Associates.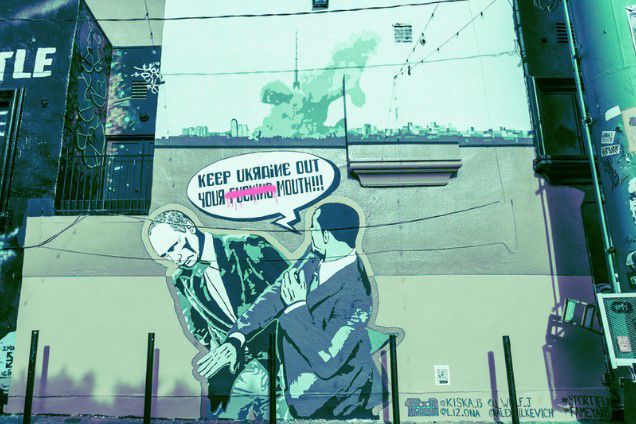 FAQs about assault & violent offences
What counts as assault in Australia?
Assault charges cover a broad range of offences and can involve attacks, fights, reckless behaviour, threats and situations in which the accused did not exert physical force. To be guilty of an assault offence, the accused must have caused unlawful harm to another person intentionally or through reckless behaviour. This includes using physical violence or making threats of physical violence.
What is the maximum penalty for common assault in Australia?
The maximum penalty for common assault in Australia is two years in prison and/or a fine of $5,500. Depending on the severity of the case, first-time offenders often receive lighter sentences when found guilty of common assault.
What are some legal defences against assault charges?
Common defences against assault charges include situations in which the accused acted in self-defence, acted under duress, acted out of necessity, or acted out of automatism.
Self-defence — This applies when the accused acted to defend themselves, defend another individual, or protect their property from being stolen, destroyed or damaged. However, the accused's actions must be considered a reasonable response to the circumstances as they perceived them at the time.
Duress — Duress applies when the accused was forced to commit assault against their will — for example, if the accused committed assault to prevent themselves or another individual from serious injury or death.
Necessity — Necessity is often confused with duress as the criteria for both defences often overlap. An assault has been committed out of necessity if the accused acted to avoid more dire consequences for themselves or another individual. In contrast, duress charges apply when an individual was threatened or forced into committing the assault.
Automatism — This applies when the accused acted involuntarily and was not in control of their actions or decision-making. Examples include committing an assault while sleepwalking, during an epileptic fit or while suffering a blackout due to trauma.
Can you plead not guilty to a common assault charge?
Yes, you can. Reasons for pleading not guilty to common assault charges include being wrongfully accused, acting under duress, acting out of necessity, acting in self-defence or acting through automatism. Your common assault lawyer will advise you on the validity of a not-guilty plea when assessing your case.
Contact us today — Our aggravated assault and common assault lawyers will get the result you deserve!
Get the partner you need at Green & Associates. With a 97% success rate across over 1,500 cases, our team takes the stress out of handling common assault and aggravated assault charges. Contact us today and choose the assault lawyer Sydney locals rely on.