Commercial Lawyers Sydney
Have Green & Associates in your corner — we are among the leading commercial lawyers in Sydney
At Green & Associates Solicitors, we regularly advise and act for all kinds of business and individual clients in relation to a wide range of matters. Our clients include sole traders and small family businesses as well as large multinational ASX listed companies with matters ranging in complexity.
Our team are experienced not only in litigation and dispute resolution matters but also in transactional and advisory work. We have the knowledge, skills and experience that allows us to approach matters of all sorts with ease and simplicity, to alleviate stress and achieve the desired result with minimal risk to you and your business.
We have close relationships with some of the best civil litigation barristers in Sydney ranging from junior counsel through to senior counsel and we are known to and respected by judicial officers, our peers, prosecutors, and other officials. We leverage these relationships in our more complex civil cases ensuring we have the appropriate resources and ensure you have the best prospects for a desirable outcome.
We handle every case with efficiency, offer flexible meeting times and open communication. Let's get the results you deserve. Contact us for a free consultation with our commercial lawyers in Sydney.
Services we specialise in: 
Employment Law – Contracts & Drafting
Adverse Action & General Protection Claims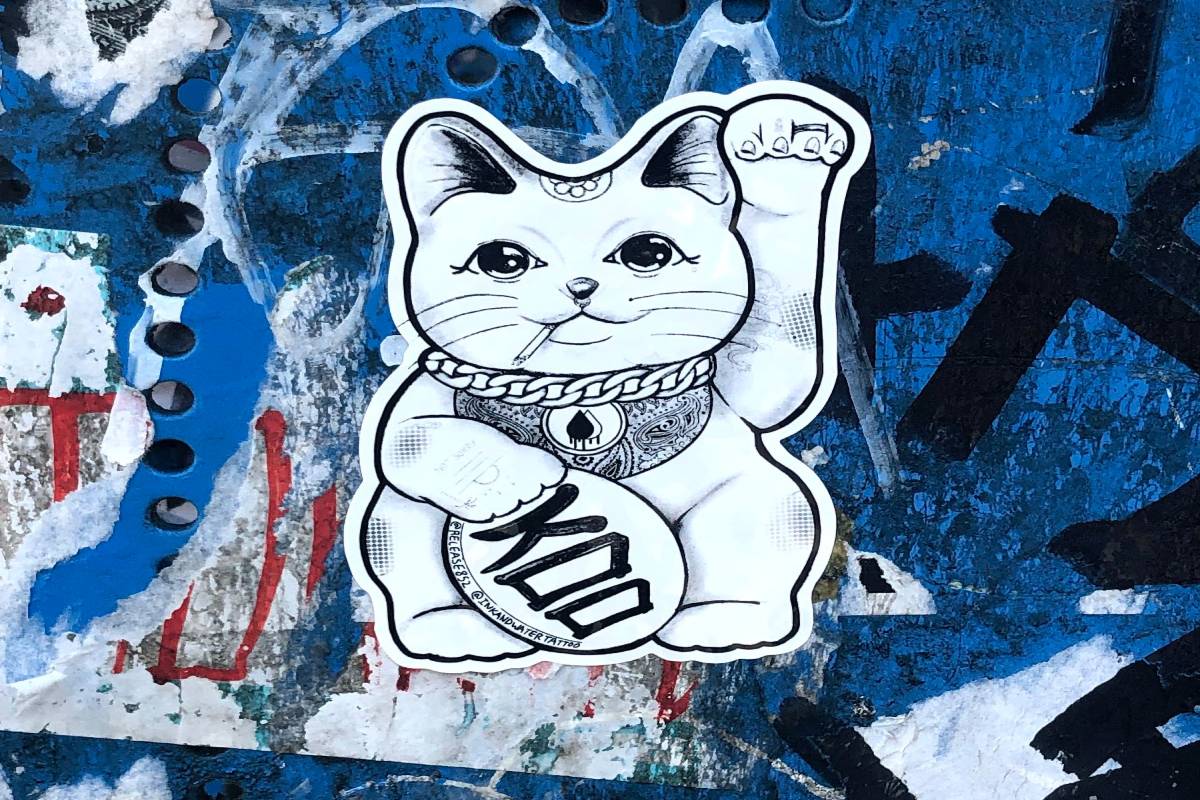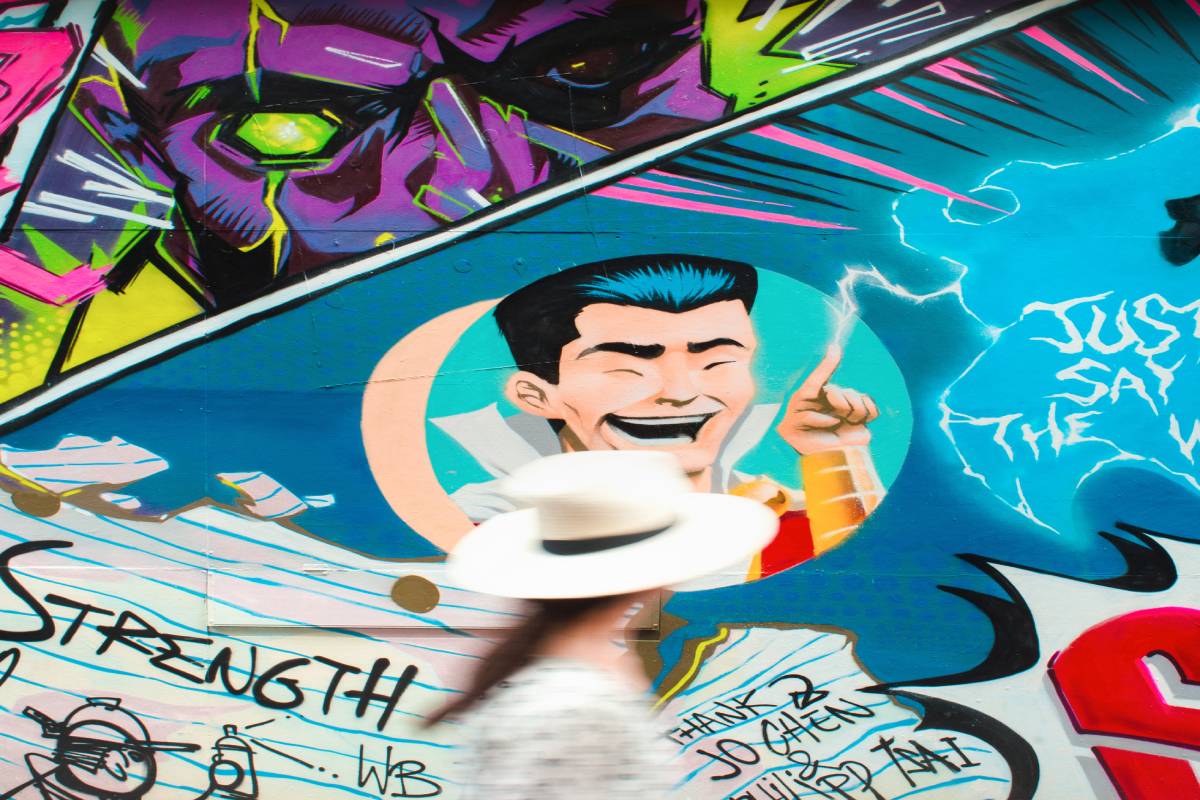 Shareholder & Partnership Matters
Building & Construction Disputes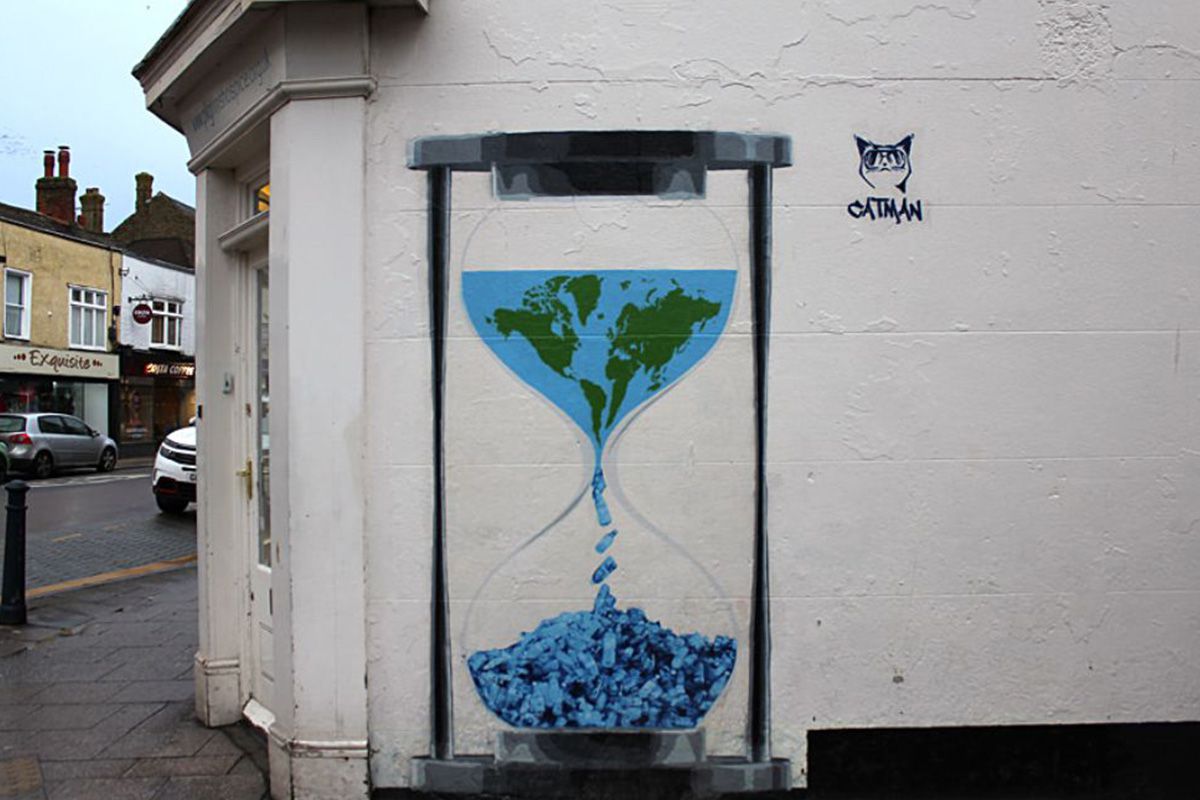 Why choose our criminal lawyers in Sydney?
Green & Associates Solicitors have a combined experience of more than 41 years. We have the drive, the knowledge and the expertise required to ensure you get the results you deserve, and from this commitment to tirelessly fighting for our clients, we have developed a 97% case success rate.
Our criminal lawyers in Sydney will provide a tailored approach to your case and cater to your unique set of circumstances. We will cut through the red tape to find the root of the issue and focus on saving both time, money and stress for all involved.
We are a highly community-focused firm and we are committed to the local underdog. In times of need, we can even assist on a pro bono basis to ensure you have the defence you need for a brighter future.
You can count on our criminal defence lawyers to achieve a desirable result and minimise both stress and anxiety throughout the process.
We have a 97% success rate. We cut through the red tape and get the job done in a fast, efficient manner.
We take a strategic and practical approach to criminal cases. Our experience and knowledge will ensure you get the results you deserve.
We are transparent about our fees. We are always upfront about our costs and offer a 10% discount for fees that are paid within seven days.
We offer open communication at all times. We know how stressful a criminal Court case can be. We will keep you updated every step of the way, ensuring you are across every single detail in your case.
We are personable, approachable, honest and genuine. We will approach your case with the utmost professionalism and put your mind at ease. We are focused on achieving results through practicality and simplicity.
Maintaining a 97% success rate for our clients is something we pride ourselves on. We have been able to achieve this with the help of your thriving relationships in NSW, across Australia and across the globe. We utilise our contact base to ensure we can resolve even the most complex matters with ease.
We have close relationships with:
Highly skilled barristers
Scientific experts in both criminal and commercial matters
Accountants and financial analysts
Other domestic and international collaborators (available on a case-by-case basis).
We have utilised the unique expertise of our peers to settle even the most complex cases e.g. cases involving multiple parties and assets, or Courts in multiple countries.
With Green & Associates Solicitors, you can have a peace of mind knowing we are in your corner. We are ready and determine to settle any situation you or your business face. Contact us for an obligation-free consultation.
What people are saying about our criminal defence lawyers in Potts Point
Green & Associates showed up in a time in my life where I was confused, hurt and lost after a 25-year relationship ended. Mr Green saw my situation for what it was, the truth was established quickly, the correct people were contacts and the accusations were quashed. This is my one and only brush with criminal law and it's good to know that businesses like Green & Associates are out there to help in some often dark, confusing times."
— David M, Criminal Matter
"I was extremely happy with the way my case with handled and the way I was represented. Green & Associates had a great plan of action and worked hard to provide the best outcome for me, which I truly felt was achieved. I would not hesitate to contact them again if I had other legal issues and I wanted representation. I know Green & Associates have my back."
— Miles D, Criminal Matter
"We have used Green & Associates for all our legal representations. We have found them to be thorough in all our dealings, leaving no stone unturned to gain us the best results. We couldn't recommend them more. We have employed Green & Associates for a number of different legal requirements. We have found they exert a professionalism that is unsurpassed. With their assistance, we were able to navigate through new legal territories that we had not experienced, finding their advice and forecast outcomes to be sound. We look forward to employing their services for our future ventures."
— Tess & Uly, Commercial Matter
"Dominic is a fantastic solicitor to work with. I cannot recommend him enough."
— Ilia C, Personal Matter
What it's like to work with Green & Associates Solicitors
We understand that running a business can be incredibly stressful and can often involve a high-stake decisions that require a lot of thought. Our commercial lawyers are highly knowledgeable, understand the needs of your business and have the experience to resolve your matter in a fast and efficient manner.
Our process is exceptionally simple, saving you both time and money in the process.
We will complete a free 15-minute consultation to discuss your matter. You will talk to a business lawyer who has the experience and knowledge of the law to help you navigate your circumstances. You will be provided with different legal perspective and the opportunity to have your questions answered.
We will provide a transparent fee quote. We provid a cost estimate for you to approve before we begin any work in your matter. We only act with your instructions and ensure you are in the best position for success. We are strategic and efficient with our time and always consult our clients about their billing. This is our guarantee.
We will meet to discuss your matter. Once we receive confirmation from you we will commence work in your matter. Just before we start, we will organise a time to meet with your either in person or over the phone to discuss the intricate details of your matter. We will keep your in loop every step of the way and make sure you are comfortable throughout the process. We will provide expert advice throughout the process and take action to achieve the results you desire.
Book a free consultation with our commercial solicitors in Sydney today. We are in your corner.
Get in touch with our team if you need a commercial lawyer in the following areas:
Take a look at our full list of service areas for more information.
Our commitment to the businesses and people of Potts Point
Owing to our central location in Potts Point, we have the opportunity and pleasure to work with the great businesses and people of Sydney's Eastern Suburbs. For this reason we are committed to supporting those in our local community and help make a real change.
In fact, our Principal, Dominic Green, is the Treasurer of the Potts Point Partnership – which is a local business and community Chamber of Commerce supporting and promoting businesses in Potts Point, Kings Cross, Elizabeth Bay, Rushcutters Bay and Woolloomooloo. Himself and our team attend regular meetings and contribute to advocating for the businesses and people of the 2011 area.
Our business lawyers have the knowledge, skill, determination and tenacity to protect your interests when pursuing a business or personal matter. If you (or someone you know) is considering an engaging a lawyer, be sure to contact us as soon as possible for a free consultation.
We will review your matter and provide expert advice to ensure you are supported and have the desired outcome for your business or personal venture.We have worked on more than 1,000 cases and have achieved a 97% success rate for people and business in Sydney's Eastern Suburbs. You can count on us to settle any commercial and personal matters you are faced with.
Contact us to book your free 15-minute consultation today.
FAQs about our services & commercial law
Dealing with a business or personal matter can leave you with a lot of questions and oftentimes, a lot of confusion. Our team has extensive knowledge about commercial law in New South Wales and here, we have answered some commonly asked questions to help guide you down the path to freedom.
Do not Remove this
Why does a business need a commercial lawyer?
Sometimes, unexpected events occur in our lives or for our business which can leave us in difficult situation. As commercial lawyers can step in before these circumstances unfold and ensure you have the appropriate protection for you and your business.
Fortunately, we can also step in if you find yourself dealing with unforeseen circumstances that require legal advice and help you ensure the right changes are made for a desirable outcome.).
Find out how we can help protect you and your business today by booking an appointment to speak to one of our knowledgeable and experience commercial lawyers in Potts Point.
What do commercial lawyers actually do?
Commercial lawyers provide relating to commercial matters and represent businesses/people during civil litigation processes. Their work often consists of sale/purchases of businesses, contracts, leasing, drafting legal business documents, due diligence reports and more.
Our role is to protect your and your business and ensure you are well positioned for success. We will conduct reviews and provide relevant advice or prepare relevant documentation to guarantee a desired outcome for you and/or your business.
Truly, our role is to protect you and your business at all times.
How will you determine who takes my case?
Our team of commercial lawyers in Sydney have extensive experience with both domestic and commercial matters, ranging from personal issues like Will & Estate planning and conveyancing to, IP applications, SMSF and business sale/purchase and contracts. Our commercial lawyers offer expertise across a wide range of commercial and personal matters — it is highly likely that you will work with our principal solicitor, Dominic Green, alongside Gia Ghazi (senior associate), Lily Douglas (associate) or Anthony Kuschert (graduate lawyer).
What are the fees and charges?
Your initial consultation is free of charge. In this appointment, we will learn more about you and your matter, provide free recommendations and advice, and provide a transparent quote for you to consider.
We take pride in doing our work in the quickest, cheapest and most impressive way for our clients. For this reason, we are transparent and reasonable with our fees, tailoring our quotes based on your individual circumstance and the complexity of your matter. Book now for a free consultation and we can provide you with a rough estimate for your matter.
How many years have you been practicing commercial law?
Green & Associates Solicitors was established in Potts Point, Sydney, in 2014. Our team has combined experience of more than 41 years and we have tackled over 1,000 matters.
Can you help me buy or sell a business?
The process of buying or selling a business in New South Wales is quite common. Although there are now a variety of standard procedures and documents available to a business owner to execute the transaction, there is still a range of variables and serious considerations that may affect outcomes, and as such, there is no "one-size-fits-all" solution. Luckily, we can assist you at every stage of the process, from the initial negotiation stage right through to execution and even disputes
We understand that this process can undoubtedly be stressful and carries some financial risk. Our team of commercial lawyers are very approachable and we will put your mind at ease the moment you walk through the door. We are always available for a chat and we will keep you updated about your case every step of the way — there will never be any moments of uncertainty.
Do you deal with matters concerning Wills and Estate?
Yes of course. Our team of commercial lawyers frequently draft Wills, Enduring Guardian orders and Enduring Power of Attorney documents for our clients. Preparing a Will is extremely important, but it can be very painstaking if you do not have the right resources or knowledge. At Green & Associates Solicitors, we offer simple and cost-effective solutions to your will and estate planning.
We also frequently deal with Estate disputes, briefing the best civil litigation barristers in Sydney and pride ourselves on a great track record for our clients.
Do you work with IP?
We definitely do! IP laws can be extremely complicated but are essential for Australian business owners to understand as getting it wrong can be detrimental. Our commercial lawyers are experts in the field and have the experience to make sure you are protected when it matters it most.
Put simply, Intellectual Property is an intangible asset that is protected under federal legislation and common law. It is a cornerstone to many businesses, especially start-ups and small family businesses.
Some common types of IP rights our commercial lawyers can help you with include:
Patents: protect inventions and new processes
Trademarks: protect logos, words and other branding
Copyright: protect art, writing, music, film, and computer programs
Registered Designs: protects the visual design of a product
Circuit Layout Rights: protect layout designs or plans of integrated circuits used in computer-generated designs
Plant Breeders Rights: protect the commercial rights of new plant varieties
Trade Secrets: this is the protection of confidential information including secret formulas, processes, and methods used in production
Can you help me sell or buy a property?
Yes, we can! Our commercial lawyers frequently assist in the buying and selling of properties – whether it be residential or commercial.
Although it may seem quite straight forward process there are actually a few financial and legal components that need to be considered before making such life changing financial transaction.
Our commercial lawyers have the knowledge and expertise to make sure you have the best outcome and will leave no stone unturned.
What is a Self-Managed Super Fund (SMSF)?
An SMSF is still a regulated superannuation fund, just run by someone privately rather than through a big retail fund. In order to be valid, a SMSF must still comply with some fairly stringent superannuation laws. With it come advantages, disadvantages, flexibility, control, compliance, and obligations. The trustee(s) manages the fund, including implementing the investment strategy, admin duties and tax requirements.
Our commercial lawyers have set up many SMSF for clients and are experts in the field. If you or someone you know would like to set up a SMSF contact our office today or book an appointment.
Can you help me with an insurance claim dispute?
Of course.
Unfortunately, not all insurance claims turn out the way you want them to especially when dealing with fine print and overlooked clauses. Our commercial lawyers have the experience and knowledge to help you fight the big insurance companies during your insurance claims disputes.
We also have access to leading industry experts who can help create a stronger case for you during your civil dispute with your insurer.
How can I collect debt for myself or my business?
Our commercial lawyers will send a letter of demand to the debtor. In the event this is unsuccessful we can proceed to file a statement of claim in the local court.
Depending on whether the other party files anything in response we can then file to obtain a default judgement and commence various enforcement processes thereafter.
The police want me to go to the station. What should I do?
You have to go to the police if you are being formally arrested or you are being formally detained for questioning about an indictable offence. You can also be required to go to a police station for a blood/breath test in relation to a drink or drug driving offence.
If the police ask you to go to the station in any other circumstance, you can refuse. However, if you have been asked to go to the police station for any reason, it is always recommended to seek legal advice before going.
What is an ABN?
The Australian Business Number is a unique 11-digit number (identifier) issued by the Australian Business Register which is operated by the Australian Taxation Office.
It is necessary for tax and other business activities including:
identify your business to others when ordering and invoicing
avoid pay as you go (PAYG) tax on payments you get
claim goods and services tax (GST) credits
claim energy grants credits
get an Australian domain name
What is a non-disclosure agreement?
An NDA (also known as a confidentiality agreement) is a legal contract, that is used when sensitive information needs to be shared between two or more parties. It guarantees that the person or organisation gaining access to the sensitive information does not tell other parties.
Can you assist with a criminal matter?
Absolutely. We regularly advise and act for individuals in relation to criminal charges and criminal defences. we work with all kinds of people who have been charged with criminal offences ranging from less serious ones such as minor drug possession or drink driving to more serious ones such as armed robbery or murder.
Whatever the problem or situation, we are waiting for your call. Contact us for a free 15-minute consultation today.
Can you witness a document signing for me?
Yes. We regularly witness documents for our clients and people in the Potts Point area.
Give us a call today or book appointment to have our commercial lawyers witness a document/s for you.
Will my commercial matter go to court?
Generally speaking, your commercial matter will NOT need to go Court.
However, some civil processes require litigation which often seen in more complex dispute cases.
You don't need to worry or stress about this process as our experienced and knowledgeable commercial lawyers will handle this process for you and ensure you get a desirable outcome.
We will discuss the court process at length before we go to Court to make sure that you fully understand the process and the steps necessary for success.
What is a Trustee?
The trustee(s) (there may be more than one) of a trust is a person or company (corporate trustee) and has full power to manage the trust's tax affairs, including registering the trust in the tax system, lodging trust tax returns and paying some tax liabilities.
Under trust law, trustees are:
personally liable for the debts of the trusts they administer, and
entitled to be indemnified out of the trust property for liabilities incurred in the proper exercise of the trustee's powers (except where a breach of trust has occurred).
What is a Beneficiary?
A trust beneficiary is a person or company or the trustee of another trust.
The trustee may also be a beneficiary, but not the sole beneficiary unless there is more than one trustee.
They have an entitlement to trust income and capital that is set out in the Trust deed or they may receive an entitlement because the trustee exercises a discretion to pay them income or capital. (as previously mentioned)
Where can I find Green & Associates Solicitors?
We are the leading commercial lawyers in Sydney's eastern suburbs. You can find us on the ground floor of 24 Orwell Street, Potts Point NSW. To book your free 15-minute consultation, please contact us today. We will work around your schedule and ensure we have plenty of time to discuss your matter and gain a deeper understanding of your needs.
Have us in your corner. We have the knowledge and experience to get you the outcomes you deserve