We're here to help you navigate the stressful, confusing apprehended violence order process and get you the best possible result.
AVOs are designed to protect a vulnerable person from unwanted contact, harassment, stalking or violence. Unfortunately, the process of obtaining or refuting an apprehended violence order is not always straightforward. Maybe you need to seek an AVO privately because the Police are unwilling or unable to do it for you. Maybe you've had an AVO taken out against you on dishonest grounds and want to defend yourself in the strongest terms.
Whatever you need, we're committed to winning or achieving the best result on your behalf and doing it in the fastest, most affordable, and stress-free way possible.
We've helped countless people just like you to take back control of their lives. With one of our AVO lawyers in your corner, you're in with a huge fighting chance. In fact, with a win rate of 97%, we can all but guarantee you'll walk away with the result that you need.
Our AVO lawyers genuinely care about getting you the result you want while helping you through a stressful and uncomfortable time. We'll provide reassurance and clarity at every step of the way, keeping you informed of the next steps and letting you know what to expect. No nasty surprises, no hidden costs, no unnecessary stress.
Contact us to book a free, no-obligation appointment with one of our specialist AVO lawyers in Sydney today. The sooner we start, the sooner you can move forward with your life.
Green & Associates Solicitors Experience and Success 
In addition to the below, our defence lawyers have had AVOs thrown out on the first day of Court in conjunction with bail application and charges on the same day;

Our defence lawyers have had an AVO dismissed after cross-examining client's ex-wife and new partner and others who witnesses allegations at elite Sydney private school basketball game;

Our solicitors have acted for a client in a private AVO application when the ex-partner was already represented by Police and had taken an AVO out against the client, won interim and final hearings and costs;

Our team have also won dozens of AVO cases by exposing ex-spouse's lies in attempt to gain an advantage in family law proceedings
Client Charged with Assault and Weapon Possession
In a challenging case that had serious implications for our client, we successfully secured a favorable outcome. Our client was charged with assaulting a police officer, an offence that carries significant penalties, particularly when it results in actual bodily harm. Additionally, the client was also found in possession of a prohibited weapon, a situation that compounded the gravity of the charges.
Our client was in custody and faced the possibility of a lengthy prison sentence. Through diligent legal work and skilled negotiation, we were able to achieve an excellent result. We persuaded the court to sentence our client to a Community Correction Order for 12 months for the assault charge. This outcome allowed our client to avoid incarceration while still receiving appropriate consequences for their actions.
Moreover, we were able to secure a non-conviction for the weapon possession charge. This non-conviction outcome is particularly significant, as it means that our client's record remains unblemished by a criminal conviction, which could have severely limited their future prospects and opportunities.
Client Charged with Affray in Kings Cross
Our client faced a serious charge of affray following a brawl in Kings Cross. Affray is a significant charge that can result in severe penalties, including imprisonment. The situation was further complicated by the high-profile nature of the incident, which attracted significant public attention and scrutiny.
Leveraging our legal expertise, we skillfully negotiated with the prosecution to have the charge of affray withdrawn. This was a crucial success, as it meant that our client was no longer at risk of being convicted for a serious criminal offence. Instead, our client was sentenced to a Conditional Release Order for two years, without a conviction.
The Conditional Release Order allowed our client to avoid a criminal record while still receiving appropriate consequences for their involvement in the brawl. This result ensured that our client could move forward in life without the lasting stigma of a criminal conviction, which could have otherwise had detrimental consequences for their future.
Client Charged with Affray – Charges Dropped
In a challenging case involving a client charged with affray, we were presented with a unique set of circumstances. CCTV footage clearly showed that our client was defending a friend who was being set upon by a group of individuals. Despite our client's noble intentions to protect their friend, they found themselves facing serious criminal charges.
Through comprehensive legal representation and persuasive arguments, we successfully convinced the authorities to drop the charges against our client. This was a significant victory, as it not only spared our client from the legal consequences of an affray conviction but also affirmed the principle of self-defence and coming to the aid of a friend in times of trouble. Our client's exoneration in this case was a testament to our dedication and advocacy on their behalf. It ensured that they were not burdened with a criminal record or the potential penalties associated with an affray charge, allowing them to continue their life without the stain of a wrongful accusation.
At Green & Associates Solicitors, we act for the full range of matters. We are uniquely placed to advise and act for any person or business. We provide in-house advice to companies on a range of matters, including:
employment-law issues (i.e. enforcing or dispute a restraint of trade clause for previous or new employees);

compliance and regulatory issues (i.e. licencing and underquoting breaches)

all types of commercial matters (i.e. drafting shareholder agreements).
Contact us (02) 8080 7585 if you require support with any commercial matters or legal advice.
At Green & Associates Solicitors, we boast a combined criminal law experience of over 41 years and a killer success rate of 97% for our clients.
We get that sometimes AVOs are not based on truth, and can be sought for dishonest reasons, such as leverage in family law disputes. We also understand the often urgent need to recover property and get on with your life while protecting yourself. Whatever your circumstances, we promise to help you achieve your desired outcome and to treat you with respect, kindness and honesty as you deal with this stressful time.
We take a strategic and practical approach to every case, and our clients are often pleasantly surprised at how quickly we cut through the red tape and get the job done.
How do we do it?
Our experienced team has worked on complex trials for AVO cases, matters pushing the creation of new precedents, and even matters in the High Court – we've seen it all before and have the experience to handle your case. Our extensive pool of knowledge, skills and experience allows us to approach AVO cases of all types with ease and transparency, allowing us to alleviate anxiety and achieve your desired result.
The benefits of working with Green & Associates
Working with one of our Sydney AVO lawyers, you'll feel respected, listened to and confident you'll get the result you deserve. Here are some of the ways we make the apprehended violence order process easier for our clients:
We're 100% transparent about our fees. You'll never be hit with hidden fees or added costs – we'll disclose the costs from day one and keep you informed of any changes straight away.
We offer a 10% discount for early fee payments. If you pay your fees within seven days of signing on with us, we'll take 10% off.
We approach every AVO case in a strategic and tactical way. We'll use all the resources at our disposal to get you the right result, making careful, informed decisions tailored to your unique situation.
We keep communication channels open. We know that an AVO can be a stressful and frightening experience, so we'll keep you updated at all times and will stay open to your questions and concerns about your case.
We deliver a compassionate, tactful service. We take the time to develop genuine relationships with our clients and provide a caring, compassionate service from start to finish.
We're genuine and approachable. Our experienced team won't just fight for you, they'll make you feel comfortable and supported throughout your entire time with us.
With a stacked team of seasoned experts centrally located in Sydney, we're ready when you are. Get in touch with an expert AVO lawyer in Sydney today for your free, no-obligation consultation and quote.
We have close, excellent relationships with some of the best criminal barristers for AVO cases in Sydney, ranging from junior counsel through to senior counsel, and we are known to and respected by judicial officers, our peers, prosecutors, Police, and other officials. We leverage these relationships to leave no stone unturned and ensure you have the best prospects for a plea deal or a defended trial when facing an AVO case, whichever way you decide to proceed following our honest advice.
We're backed up by an impressive network of contacts throughout Sydney, New South Wales and Australia, as well as internationally. When necessary, we can draw on our contacts to make sure we can handle even the most complex AVO cases.
Our contact list consists of:
Highly accomplished barristers
A range of industry experts
Financial analysts and accountants
Additional domestic and international partners (available on a case-by-case basis).
Call our AVO lawyers in Sydney today. Our compassionate and hard-working lawyers will make sure you get the result you deserve. With a 97% success rate and decades of combined experience, we have the expertise to deliver the result you want, and the strategic know-how to make it happen fast! Cut through the red tape and get your life back on track. We're here to help.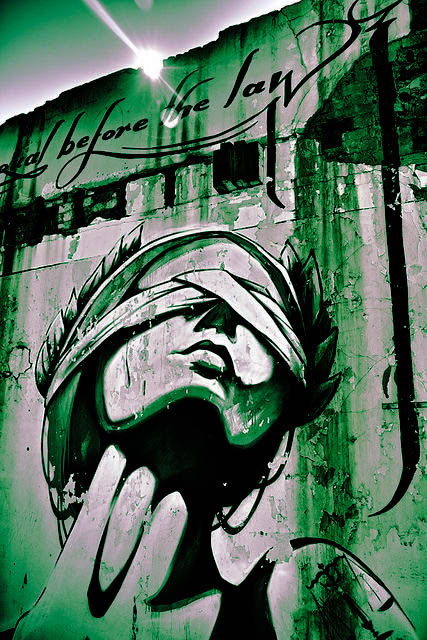 What will the AVO process look like?
Whether you're taking out an AVO or defending yourself against an erroneous order, the AVO process can be harrowing and stressful. We're here to not only get results but to offer a compassionate, effective service at a fair price.
With regular communication and full transparency from an AVO lawyer who genuinely cares, you'll know exactly where you stand and will feel supported every step of the way.
Our AVO process.
We'll conduct a free, no-obligation 15-minute consultation. We'll set up a consultation for you with one of our experienced Sydney AVO lawyers who'll give you an honest appraisal of your situation and provide recommendations for the next steps to take in your AVO journey.
We'll deliver an upfront 100% transparent quote. We'll provide you with a transparent cost estimate for your services with us for your consideration.
We'll get to work. Once you've provided us with your approval, we'll arrange a time to meet with you and discuss your case further. Your experienced AVO lawyer will build a strong case and draw on our extensive network of resources to give you the best possible chance of achieving your desired outcome.
Take the first step towards getting your life back to normal. Book your free consultation with an experienced Sydney AVO lawyer today.
FAQs about apprehended violence orders
What is an AVO?
An Apprehended Violence Order (AVO) is a Court order, put in place by Police initially, that aims to protect a person from another person that causes them to fear for their safety. These can be issued in favour of not only family members or members of your household, but others as well.
An AVO can seek to protect a person from:
Violence or threats of violence
Stalking
Intimidation
Harassment
Property damage or threatened damage
There are many types of orders that can be put in place. Sometimes, these can include not contacting someone unless the contact is through a lawyer, and in extreme cases, having to stay away from your own home.
What happens when you get served with an AVO?
If you've been served with an application for an apprehended violence order (AVO) you'll be required to attend court at the time and date specified on the application.
You can ask for an adjournment, or postponement of your court hearing, to give yourself time to seek legal counsel from an AVO lawyer.
What if the Police won't give me an AVO?
The typical AVO process involves providing a signed statement to the Police who will then serve the application to the person you wish to take the AVO out against. However, the Police may refuse to issue an AVO. If the Police can't or won't provide you with an AVO, we're here to help. At Green & Associates Solicitors, we can obtain a private AVO on your behalf.
What evidence do I need to take out an AVO?
The more evidence you can supply the better when making an AVO application. You'll need the basic personal information of the person you're taking the AVO out against, such as their full name, address, date of birth and their relationship to you. You'll also need to provide as much evidence of their abuse or intimidation as possible, such as photographs, details of incidents, doctor's reports as well as information about the defendant's access to firearms, their mental health, any drug use and evidence of any crimes they've committed against you, such as property damage or assault.
Get a Sydney AVO lawyer on your side and get the result you want!
With a success rate of 97% we're confident we can help you get the results you need. Contact our AVO lawyers in Sydney to set up your free, no-obligation consultation. All it takes is a 15-minute to get the ball rolling – and to start you on your way to getting your life back. Get in touch today.